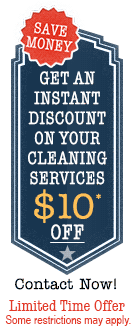 Carpet Cleaning Temecula CA
Bringing in professionals to clean your carpets may go a little bit against the grain in today's DIY society. However, without proper training and education, many people attempting to clean their carpets themselves only make matters worse.
Two things generally happen with the DIY approach:
You push the carpet stains deeper beneath the surface of your carpet where they become more difficult to reach.
You somehow manage to draw them up and re-release virus particles and bacteria in the air that makes you and your family sick.
Either way, the outcome is rarely as effective as you'd like to think it is.
Go Professional with Carpet Cleaning Temecula CA
Hiring professional carpet cleaners is often the best, and least expensive, solution. Professional carpet cleaning is much more inexpensive than most people realize. The money it saves over the life of your carpet more than makes up for the service by extending the life of your carpet alone. When you combine the benefits with the amount of money that's saved on allergy medications, viral remedies, and ineffective DIY efforts, the savings really add up.
Aggravation is a no brainer. There are few things in life more aggravating than working hard to complete a project, such as removing stains and/or odors from your carpet only to find out they remain long after the fog of cleaning products leaves the air.
Don't forget the time factor. For most families, there's a lot of heavy lifting and moving of furniture to get carpets cleaned. When you do the cleaning yourself, you not only have to move furniture into and out of various rooms, but you must also do the work of cleaning the carpets once the moving is done.
It's kind of like Lucy working in the chocolate factory. You do all that work for so little reward because the stains, germs, viruses, dirt, allergens, and more remain in your carpet more often than not. When you hire professionals you get that amount of time back. It's yours to keep and spend however you'd like. With benefits like this, it's hard to imagine anyone choosing the hard way for getting carpets clean.
For a free price estimate on any of our cleaning services, please call Carpet Cleaning Temecula CA today at 951-294-5022 7 days a week!